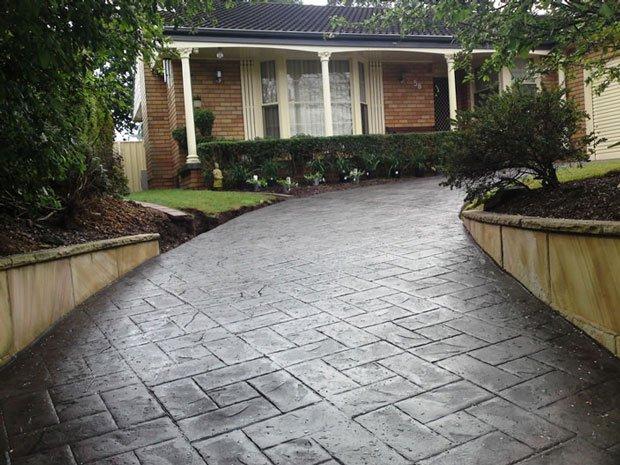 Design Crete Canterbury Limited provide a specialised service for restoring your coloured stamped crete driveway/paths and patios.
Using our unique formula we can in most cases restore your stamped concrete to an as new finish.
Once the colour and texture are restored, a weather proof sealer is applied to provide protection from New Zealand's harsh environment ensuring a fresh look for years to come.
This service is an economical solution to total replacement of your stamped crete area, potentially saving you thousands of dollars.
Please contact us today for a consultation or free quote.